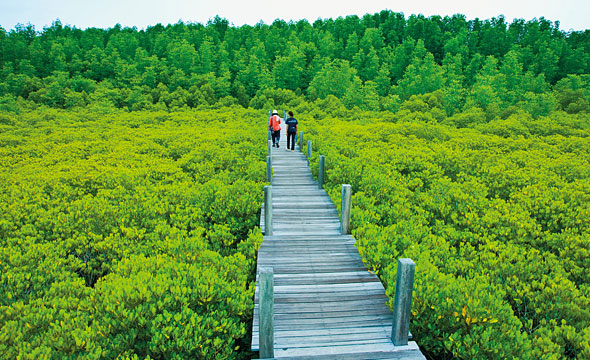 A profile is a piece of mangrove forests of the province's Heritage. Nature Trail is the longest bridge in the 2,300 meters with a diverse ecology. Health and garden in front of the center to the general public has come to exercise.
The Moo 3. Samed. Chonburi Chonburi. Opposite to the Bureau of Forestry, Chon Buri. 66 (0) 38 398 268-9.
Open - Close 08:30 to 18:30 Admission for children 5 adults 10 baht baht if a group of 50 people or more adults, $ 5 for children 3 baht baht (Optional speakers and audience to educate. The speaker 100 baht per hour).