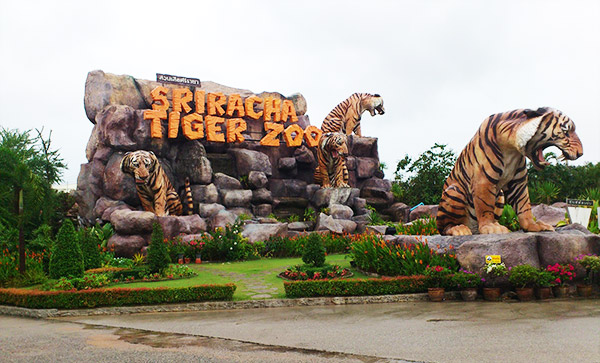 Sriracha Tiger Zoo Zoo is very famous in Chonburi. Although the name Tiger Zoo, but actually in a relationship Alexandra many types of camels, birds act of outlandish crocodiles, elephants and many others, but the name is exiting because Tiger is what the zoo is focused. Prior to the Tigers in the first block. But the tiger park, recreation and tourism to educate visitors. The facilities within the Sriracha Tiger Zoo is also available to accommodate many visitors as well.
Sriracha Tiger Zoo in 2532 by cultured tiger tiger cultured Bengal tiger, which is derived from the Chiang Mai Zoo Rose Garden 2 double and 2 twin aim at the Sriracha Tiger Zoo tiger culture. The tiger is the most common in Asia. It is a unique, one of Asia. At present, the number of tigers in the wild are dwindling due to natural disasters. Selected strains from humans and tigers and Bengal. The Tigers were able to live in this climate of the country. Have a larger body size. A beautiful dark in 2552, we set out that we will have more than 400 tigers, one of the most successful methods of cultivation and conservation of tigers.
Tiger Show 11.00., 13.30., 15.30. Call 038 296 557.
Thailand's 180 adults, 90 children (height less than 140 cm) foreign adults, 450 children, 250 (height less than 140 cm).